deliver new offerings
Gain greater efficiency, effectiveness, and visibility with a tailored end-to-end digital platform to manage your entire business.
The future will be responsive, connected, automated and personalised. Customers will use the power of virtual assistants, on-demand apps, and trusted crowd and influencer opinions to inform and conduct their purchasing decisions. They will expect the entire process to be self-managed, communicative, and seamless with human contact reserved for only when absolutely necessary.
Services like Uber, Airbnb, Netflix, and Amazon have reimagined entire industries, and new businesses are being created every day, based on providing the types of incredible experiences that digital technology can offer.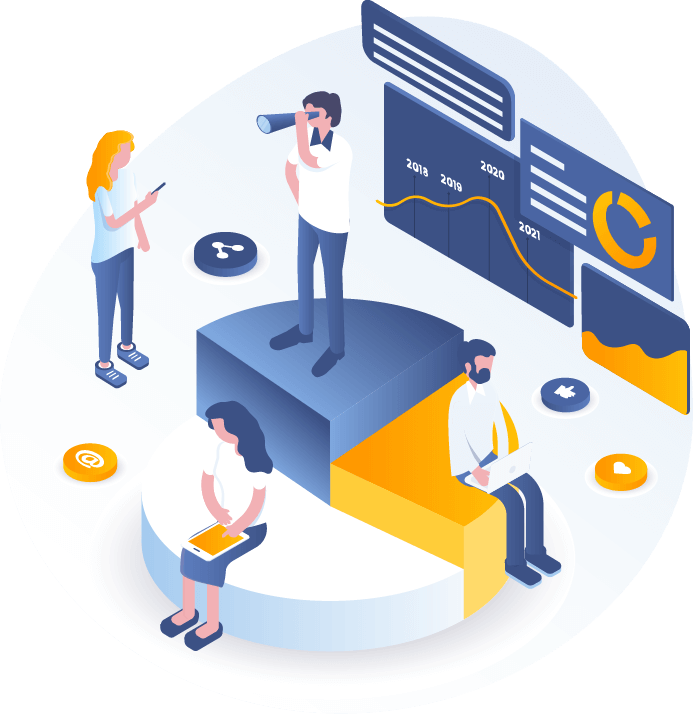 What we do
Our digital transformation programme sets a new vision for your organisation, one that better harnesses technology and people to achieve your goals, and moves your business into its next phase of growth. We focus on making your processes more effective, your tools smarter, and your people more empowered to deliver the results you need.
design effective
processes
Make your workflows and systems leaner, clearer, and easier.
develop smarter
tools
Make your software, apps, and websites connected, intelligent, and visible.
deliver positive
experiences
Make your staff and customer experiences simple, useful, and exceptional.
Talk to us about delivering new experiences
We'd love to chat to you about how digital technology can deliver exciting new experiences to your customers. Get in touch to arrange a confidential, no-obligation coffee and chat.
Talk to an Expert
How we work
Transformative's programmes are designed to fit the unique needs of your organisation and our team integrates closely with yours throughout the entire process.

set the
vision
Workshop, research, and pitch a strategic digital vision.

validate
ideas
Rapidly design, prototype, and validate ideas.

launch
the MVP
Develop and launch the minimum viable product to determine market fit.

iterate and
improve
Provide ongoing support and enhancement to refine market fit.